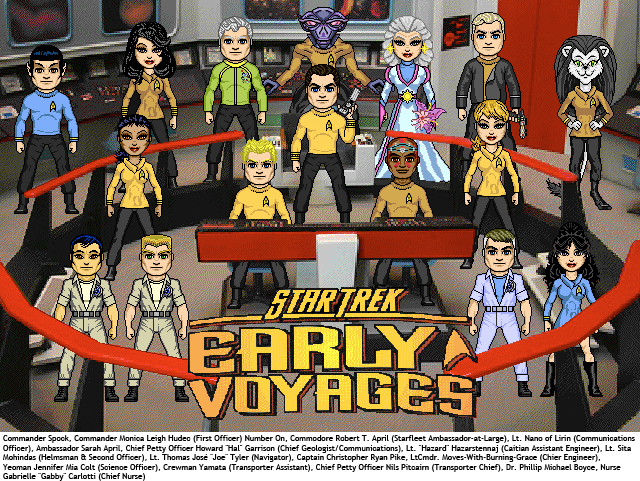 Star Trek: Early Voyages was an original comic series written by Dan Abnett and Ian Edginton and published by Marvel Comics in 1997 and 1998. The seventeen issue series depicted the voyages of the USS Enterprise under command of Captain Christopher Pike, as established in the Star Trek: The Original Series pilot episode "The Cage".  This section also includes characters from TOS, TAS and the Novel series.
CAPTAIN ROBERT APRIL'S CREW
CAPTAIN CHRISTOPHER PIKE'S CREW
Pages in category "The Early Years"
The following 21 pages are in this category, out of 21 total.
Ad blocker interference detected!
Wikia is a free-to-use site that makes money from advertising. We have a modified experience for viewers using ad blockers

Wikia is not accessible if you've made further modifications. Remove the custom ad blocker rule(s) and the page will load as expected.