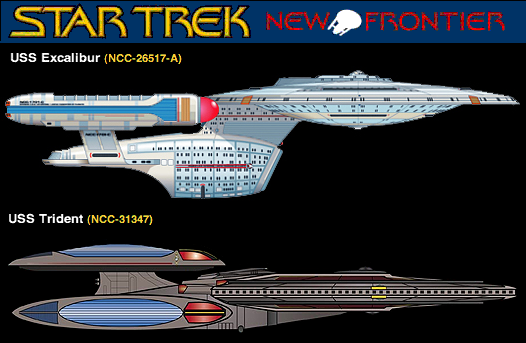 Star Trek: New Frontier is a series chronicling the adventures of Captain Mackenzie Calhoun and the crew of the USS Excalibur. Created by Peter David in 1997, it was the first Star Trek book series to prominently feature characters created directly for print rather than for the screen.
Pages in category "New Frontier"
The following 25 pages are in this category, out of 25 total.
Ad blocker interference detected!
Wikia is a free-to-use site that makes money from advertising. We have a modified experience for viewers using ad blockers

Wikia is not accessible if you've made further modifications. Remove the custom ad blocker rule(s) and the page will load as expected.